Pappy's Famous Seasonings!
Save a bundle. Get your Pappy's fix in larger amounts. Pappy's Seasoning is available in larger institutional size
containers for active home use, or in your restaurant.
Available in Pappy's Choice, Pappy's 50% Less Salt, Pappy's
Garlic Herb, Pappy's Prime Rib Rub, Pappy's Salt Free,
Pappy's Fajita Seasoning, Pappy's Louisiana Hot Spice,
Pappy's Seafood Spice, Pappy's Lemon Pepper, and Pappy's
Veggie Seasoning.
We've been using Pappy's Spices and Seasonings for years.
From Fresno, California, this outstanding line of Seasoning
blends are the preferred for butchers and meat
professionals in the Central Valley.
Now available for the home user, come back to the flavor you
know and love!
Pappy's will make your meat smile!
Marinades and rubs often help enhance–not mask–the delicious flavor of Harris Ranch beef. Marinades are seasoned liquid mixtures that add flavor and in some
cases help tenderize beef. A tenderizing marinade must contain an acidic
ingredient (lemon juice, yogurt, wine, vinegar) or a natural tenderizing enzyme found
in fresh papaya, ginger, pineapple and figs.
A rub is a blend of seasonings, such as fresh or dried herbs and spices, used to
flavor the surface of uncooked meats. Paste-type rubs often contain some oil,
crushed garlic or mustard.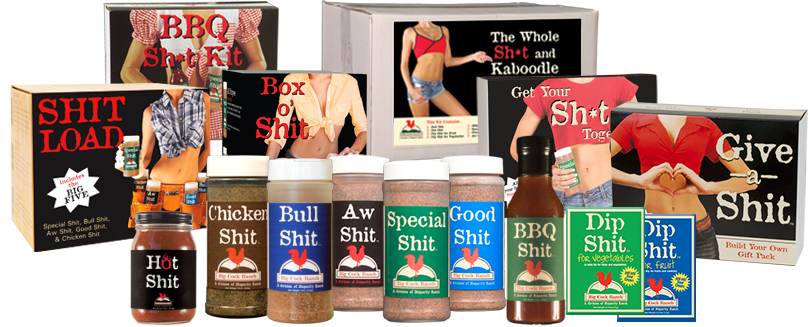 We proudly carry the full line of Special Shit Seasoning. Special Shit products complete any cook's kitchen, and they make great gifts too. Sure, the clever names will make people laugh, but the flavors of the products will surely bring a smile to their faces.
Check out some of their recipes at http://www.specialshit.com/index.html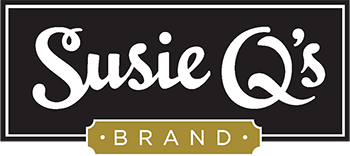 The original Santa Maria seasoning, developed through generations of culinary expertise, is used as a pantry staple by cooks across the globe. Our newest seasoning blends share the same flavor profile as this original recipe, with subtle variations in the ingredients to allow everyone to enjoy the flavor of Santa Maria style.
Check out the Susie Q website for more info.  http://susieqbrand.com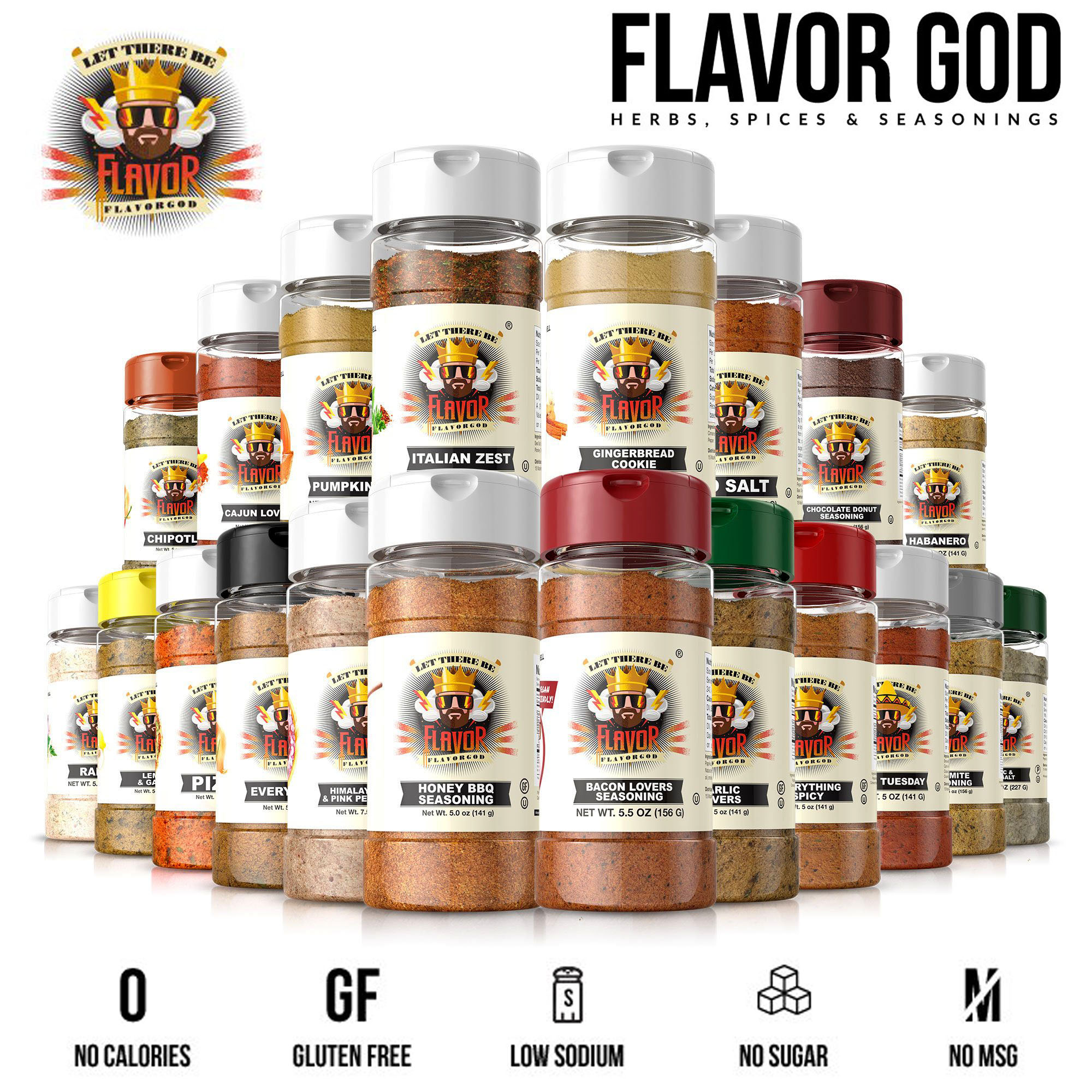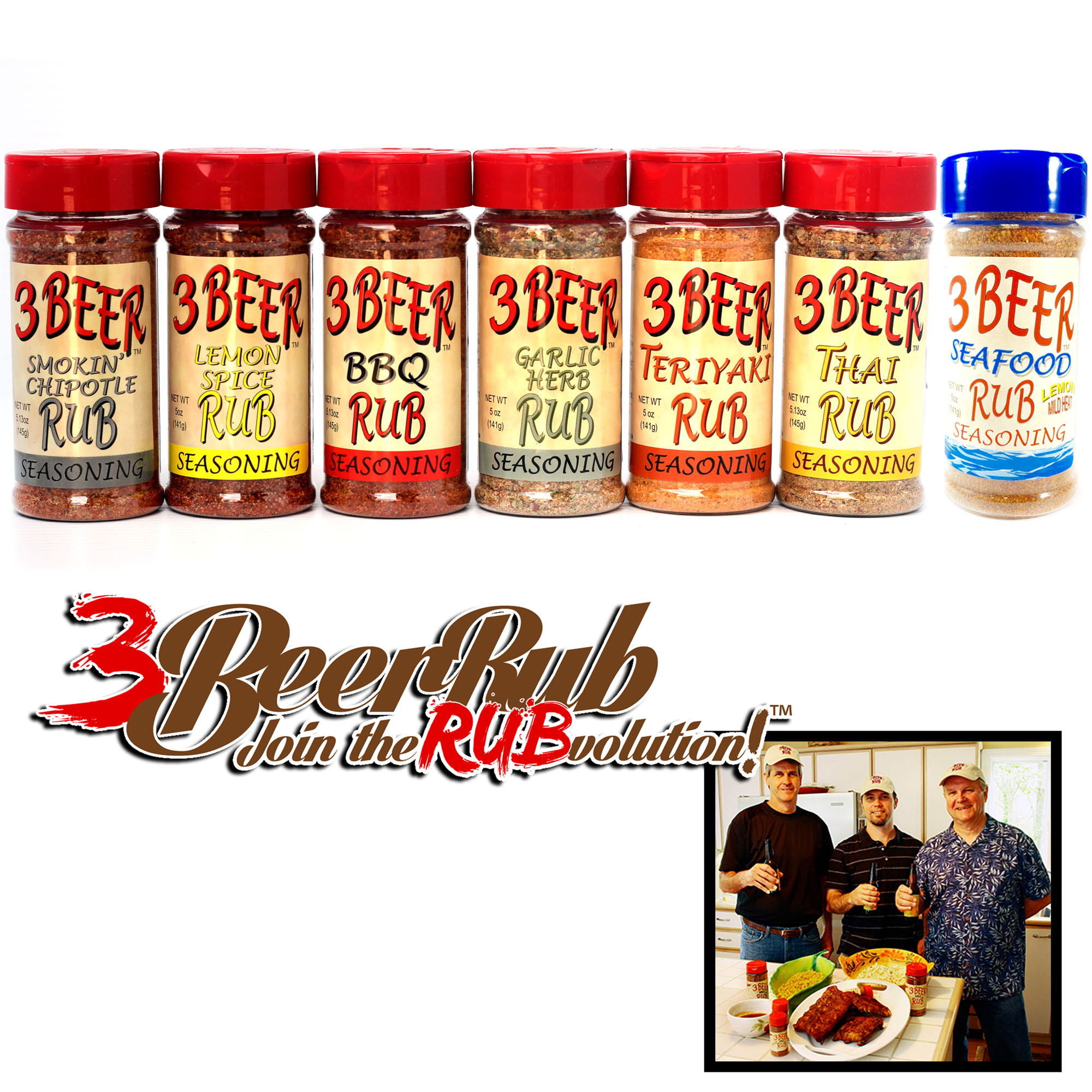 When Christopher Wallace first began making these seasonings in 2012, he relentlessly experimented to find the impeccable elements that would separate his seasonings from everything else currently available in the market. After endless hours in the state-of-the-art Flavor God facilities, he was able to perfect the blend for multiple seasonings that met every specification he had set out to meet without compromising flavor or quality! Chris's goal is to keep seasonings chemical and filler free, keeping low salt levels, and always staying true to the herbs and spices that he uses everyday. Sacrificing nutritional value has never been an option. The health of people and the foods we eat on a daily basis is what truly matters to the Flavor God Team!.
HELLO!!!…WE'RE 3 BEER RUB!!!
We make a dry rub that is great value to our customers with its quality and versatility!!!
This all started with 3 friends, home drinking beer and BBQing ribs. We tried many different rubs and were disappointed with the results, as most of the rubs were too salty !!! WE WANTED FLAVOR!!!
Experimenting with many recipes…using the spices we like…finding the proper ratios…and have a few beers…lead to our 3 BEER BBQ RUB!!! It's brown sugar based with 10 spices!!!